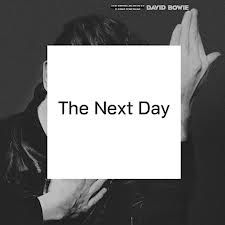 Una strategia di marketing e di comunicazione applicata al mondo del Rock.
Come molti di voi sapranno, David Bowie ha lanciato pochi giorni fa il suo nuovo album, 'The Next Day' dopo ben 10 anni di silenzio.
Ebbene, che c'è di tanto interessante? La modalità del lancio pubblicitario, che ha implicato una meticolosa strategia di web marketing.
I punti cardine sono essere così sintetizzati:
Effetto Sorpresa: Bowie, un'icona Rock mondiale con Fans sempre assetati di nuove notizie sul web, è riuscito a non far trapelare nulla. Infatti, sino alla data del lancio del singolo e video (8 gennaio 2013), nessuno sapeva che stava lavorando ad un nuovo album.
Timing & Teasing: ciò è avvenuto, non a caso, in concomitanza con il compleanno dell'artista. Inoltre è stata anche preannunciata la data di uscita dell'album, contribuendo a creare 'l'effetto attesa' ad alimentare il 'buzz'.
Web & Social Media : sempre in tale data è stata anche lanciaa la nuova versione del sito web davidbowie.com con un Look & Feel totalmente rivoluzionato. Inoltre è stato ampliato lo spazio dedicato a nuovi post quotidiani nei quali sono stati integrati dei plug-in Social Media plug-in per la condivisione dei contenuti.
Budget pubblicitario: non è stato necessario spendere molto denaro in pubblicità, visto quanto sopra…
Personal branding: in concomitanza con l'uscita del nuovo album è stata allestita una mostra al Victoria and Albert Museum di Londra che celebra i 50 di carriera di David Bowie. Manco a dirlo, i biglietti sono già quasi 'sold out'.
David Bowie's 'The Next Day' Debuts at No. 1
Top album in 12 countries and tops iTunes chart in over 60
http://www.out.com/entertainment/music/2013/03/20/david-bowies-next-day-debuts-no-1
L'album 'The Next Day' di David Bowie debutta al #1 della classifica in UK
Il risultato complessivo? un grande successo.
A poco più di una settimana dall'uscita, il nuovo album 'The Next Day' ha raggiunto la vetta delle classifiche in UK. Bowie non riscuoteva un tale successo commerciale dal 1993. Che dire…per un distinto signore all'alba dei suoi 66 anni, davvero niente male.
Il suo staff non sarà certo composto da 'Heroes', ma sicuramente da ottimi 'marketers'.
Paolo Fabrizio – 'It's got to be social'
David Bowie icona senza tempo, a Londra mostra-evento – Photostory Spettacolo – ANSA.it
David Bowie icona senza tempo, a Londra mostra-evento , Oltre 300 oggetti esposti fra abiti celebri, testi e dischi FOTO, Oltre 300 oggetti esposti fra abiti celebri, testi e dischi , Spettacolo, Ansa
http://www.ansa.it/web/notizie/rubriche/associata/2013/03/20/David-Bowie-mostra-celebra-50-anni-carriera_8433039.html
La mostra allestita al Victoria and Albert Museum di Londra che celebra i 50 di carriera di David Bowie