There's a lot of talk about AI since artificial intelligence is evolving at a super fast pace. When it comes to customer relationship though, it needs to be balanced with EI (emotional intelligence). Otherwise you're bound to repeat the same mistake many organizations made with chatbots a few years ago: focussing on tools while underrating customers expectations. That's why the ultimate goal of this article is help you bring EI to the 'priority table'.
From Daniel's vision to the future of your business
When Daniel Goleman wrote his best-selling book 'Emotional Intelligence' in 1995 he was aware that he was ahead of his times. What he may have not imagined, is that his brilliant vision would become vital for any company in the digital age we are living today. In fact the sublime art of mastering conversations is and will be key to consolidate customer's trust, both internally – in between departments of the same company – and externally – with your customers and vendors. As a result, the ability to effectively manage emotional skills in any scenario is becoming an important skill to be required and constantly trained (see below).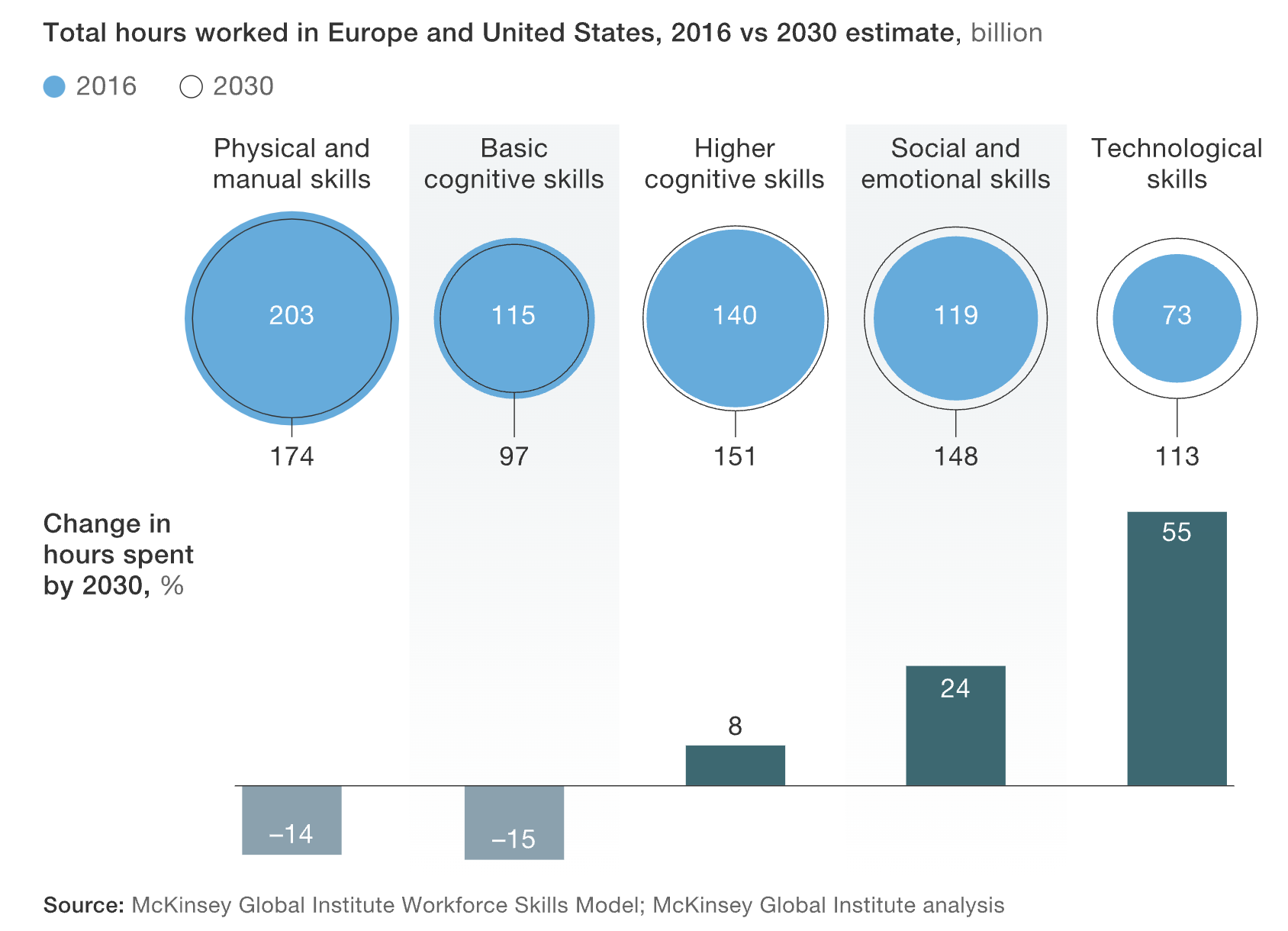 Still skeptic about that? Have a look at these eye-opening stats:
The demand for emotional skills will grow by 26% by 2030. (McKinsey)
Emotional intelligence is among the 10 most in-demand skills and will be through at least 2025. (World Economic Forum)
57% of people managers say that their highest-performing employees have strong emotional intelligence. (Lee Hecht Harrison Penna)
To which extent is your organization is emotionally intelligent?
Under the umbrella of EI there are specific traits and behaviors that we as human beings recognize and, appreciate. Three in particular play a crucial role during any kind of interaction, regardless it takes place over phone or Digital Customer Service channels:
Empathy – the ability to immediately build an emotional bond with the customer.
Trustworthiness – the customer perceives your values through your words and behavior.
Influence – the capacity to convince the other person with low effort and zero manipulation.
As all the above are part of emotional Intelligence and EI is one of the key skills I help my clients enhance, I suggest you to have a look at my Customer Culture Academy.
To get more information about the Academy drop me a line or send a voice message.
Have great conversations. 👊
Image credit: Unsplash.com