Have you ever thought 'it was so obvious, why in the world didn't I realize it earlier?' The fact is that sometimes things are clear, but we just don't notice them because we're focussed towards other directions. When it comes to delivering Digital Customer Service, chances are a similar situation takes place: underrating your support team's training needs due to two dangerous skills misconceptions.
1. 'Our customer service team is already experienced'
The first deadly mistake is confusing experience with routine since they they are totally different concepts. Nevertheless I've noticed that it happens pretty often, therefore here's my warning for you: if your customer service agents have been supporting customers for 10 years they DON'T necessarily have a 10-year experience! In fact there are important variables you'd better consider throughout the whole time frame:
How often you have updated processes and procedures that your customer service team use dealing with customers. That's essential because in the last few years customers have dramatically changed their behaviors and expectation – with an extra boost on digital support demand from the pandemic on.
How many times your support team was trained in the last 10 years – just once, twice or more?
If your agents have undertaken an ad hoc Digital Customer Service training or not. Was it theoretical or included lots of exercises on real conversations over social media, online reviews, live / video chat or messaging apps?
TIP: Don't rely on the assumption that since your agents are doing a great job over phone / email they are equipped to do the same over digital support channels. Because it's wrong.
2 'Once we've trained our team, we're done.'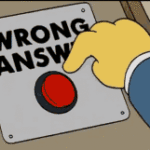 Here's the second deadly misunderstanding: deeming that after just one Digital Customer Service training you're done. In 2021 the world's spinning around at super fast speed, so if you do not constantly review your customer service model, channels, thus ups-killing your managers and team, you will soon become obsolete. Much sooner than you realize it, I'd argue…and I'm sure you don't want to become the next Blockbuster, right? So even after completing the most effective and exciting training session you've ever had don't rest on your laurels. Move up one step further:
Analyzing achieved post-training results and make sure that every support agent constantly apply best practices to deliver seamless Digital Customer Service.
Matching results against customer's behavior and or / expectation as they may rapidly start from over one specific digital channel before reaching others. The sooner you intercept them the quicker you may intervene with laser focussed further trainings. This will also enable to optimize your investment budget
Consolidating your digital caring training results by fully embracing a continuous improvement approach both for your customer service and for your overall business.
About you
Have you aver experienced similar skills misconceptions? Are you getting your support team up-skilled to master conversations over digital channels? Tell me via this interactive video (use text, audio or video).
Have great conversations.
Image credit: Unsplash.com