When I started my career as Digital Customer Service consultant I used to have few certitudes. One of them? I would have dealt just with customer support people (managers, team leaders, agents). Indeed I used to think that other departments would not understand benefits they could obtain leveraging digital conversations. 7 years on I'm happy to say that I was wrong, having worked also with different business areas: that's why I'm going to share my experience here.
From traditional channels to digital conversations
It's no secret that from March 2020 on many people had to open their oyes regarding digital support, thus digital conversations. Whether it is over social media, live chat, video chat or messaging many customer service managers had to quickly take important decisions:
Re-shaping their business model integrating one or more digital support channel and, accordingly, setting up ad hoc Tone of Voice guidelines and KPIs.
Selecting an effective omni-channel platform considering both current and future needs at scale.
Getting their support team up-skilled as per each channel, turning them into digital conversations specialists.
The rise of cross-functional interactions [my experience]
With the rise of Digital Customer Service adoption of these last two years new stakeholders have become interested. Consequently, as a customer service consultant and trainer, I've had the opportunity to work also with further departments such as Marketing and HR. So I guess now you may be wondering: 'what were their needs?' The answer lies in my experiences below:
Marketing – they have always owned social media for many years, but now customers use such channel to ask for information, support or just to make a complaint (i.e. customer service queries). Therefore I brought at the same table Marketing and Customer Service to improve internal communication and share mutual insights. Main achieved benefits: both departments have gained operational efficiency and reduced frictions one another, as well as increasing overall customer service / experience.
HR – they also provide support for internal customers (colleagues) on a vast array of topics: e.g. hiring / dismissing staff, salary, taxation, calculations, annual leave, fringe benefits, reimbursement procedures, just to name a few. Therefore also HR departments have to deal with many digital conversations on a daily basis! One client I've worked with is the HR team of a big corporate, serving internal customers over email and Live Chat channels. I've trained the whole HR team helping them significantly decrease the number of redundant incoming queries and letting them 'sell the value' of internal support they provide to their colleagues.
[Infographic]: see below my 2021 consulting and training activities broken down for business areas I've worked with. (Customer Service, Marketing and HR clients). If yo want to know more details just drop me a line.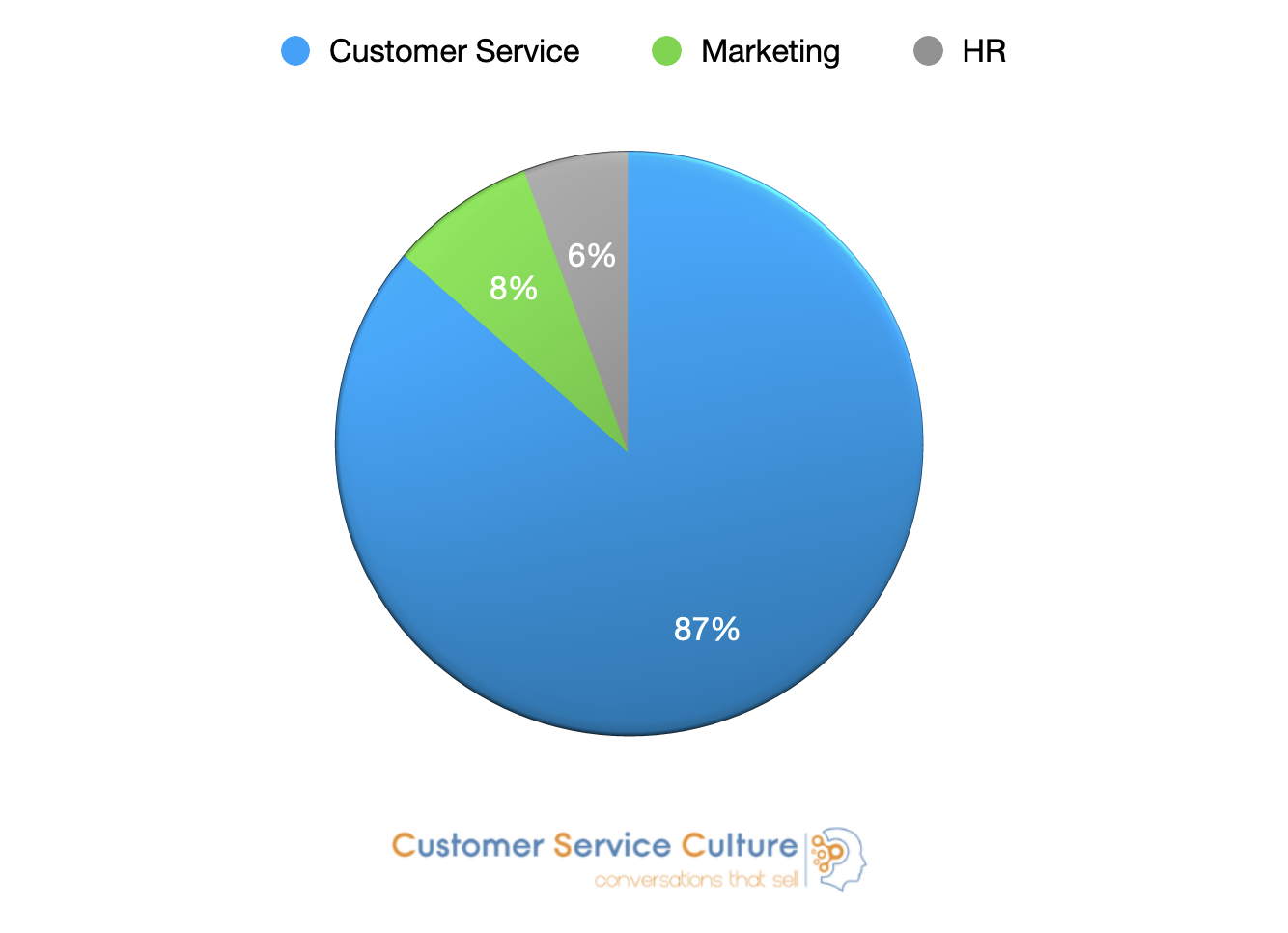 How to leverage your digital conversations
Are you a customer service, marketing or HR manager? I've designed three 1-to-1 coaching itineraries to help you master internal and external interactions over digital channels. Thus to optime your time, efforts and results. Learn about 'Digital Customer Service Manager', 'Crisis Response' and 'Digital Customer Service Team'. ↓

Image Credit: Unsplash.com