Last week I attended a customer service conference in Milan, back in real person. As many companies were represented, I've had the opportunity to listen and learn about their Digital Customer Service journey: main steps, achieved results and next goals ahead. Most of them have made great cultural and operational improvements in a short span of time, so well done! Nevertheless, just a few of them have become a digital conversational master yet and that's where best-in-class ones steal customers from competitors.
What customers think after having an experience
Let me start from a crucial point. Online conversations, especially those about support queries, permeate so much customer experiences to influence consumers purchase decisions. Below typical emotional-related thoughts buzzing in consumers minds:
'Are they still OK for me – or shall I switch to a competitor?'
'It was a good experience and I will share / promote it'
'Support was so outstanding that I may buy more products / services…'
We're talking about digital conversations as from the pandemic on their volume is increasing day by day – and they're here to stay as consumers find them easy and convenient. Accordingly, smartest organizations have acted upon that taking care of them in details, because each digital conversation is a business opportunity. They've invested in up-skilling itineraries for their support agents to let them be equipped with ad hoc competencies for each specific digital channel (social media, live chat, video chat, messaging apps).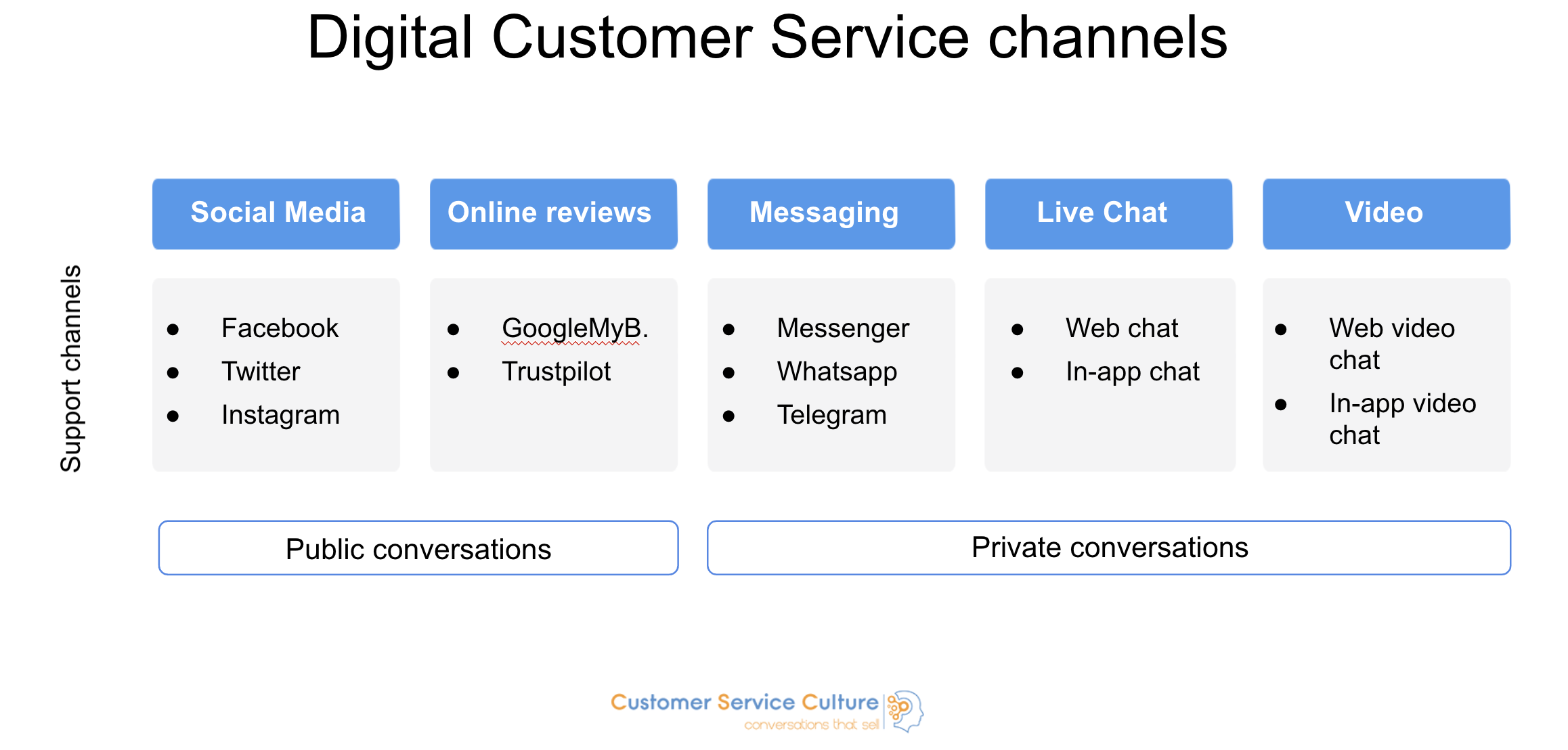 3 case studies to get inspired from
As digital channels differ one another, engagement rules with customers vary. Underestimating that is like leaving the keys of a new red Ferrari to a 18 year old at his first driving day. The damage is done. To help you prevent dreadful customer experiences I'm sharing case studies 3 laser-focus case studies based on activities carried out with my clients. So learn about three brands' main challenges, approach and achieved results by optimizing their conversations over social media, Live Chat and Whatsapp.
What support channel are you focused on?
Becoming 'digital conversational master' is a key business driver enabling you to leverage both online private and public channels. So I'm curious to know about you: what's your current priority? Respond into this interactive video. ↓
Learn about my Digital Customer Service consulting and training services.
Have great conversations.
Image Credit: Unsplash.com