During this year I've had conversations with several customer service / experience managers about a vast array of topics. Amongst them, optimizing their operational models, upgrading KPIs and most of all digital customer up-skilling. In fact support teams need new, ad-hoc competencies, to master conversations over digital channels, as well as their customer service managers. Here's my most recent experiences having helped both of them.

Build a clear road map
When you decide to develop a new digital customer service skill-set, design the route. That means defining major steps of your up-skilling journey in terms of:
Goals – what do you want to achieve? What competencies do you want to develop? For which specific objectives? Make sure to laser focus on the results you want to achieve and the way you will measure ongoing improvements. I'm stressing out this point because some companies tend to underrate this first step which is crucial for the success of the whole digital customer up-skilling journey.
Who (beneficiary) – is this road map aimed for your customer support manager or their team? In which chronological order? That makes a huge difference in terms of impact on their time/efforts. On one side the customer service team needs to balance up-skilling sessions with service level, whereas managers needs to cope with their hectic daily / weekly agendas.
What – defining all necessary activities. As for a customer service team, that means identifying their skill gaps over one or more digital channels (social media, messaging, live chat, video chat). Accordingly, bridging the gaps through ad hoc learning paths.
How (to do that) – i.e. the way you will effectively perform the above tasks. To give you an example, I usually help my clients starting with an in-depth assessment: a qualitative analysis on a sample of digital conversations that the customer service team has already handled. Based on the outcomes, I design and deliver customized up-skilling sessions to share and apply practical guidelines (50% of each session to make exercises, simulating conversations).
Consolidate – when your customer service manager and / or support teams have successfully integrate digital skills, improving their performances the game is not over yet. In fact it's time to consolidate such results in a timely manner to maximize them in the long run, otherwise you'll lose part of the benefits pretty soon (see 'loss curve' infographic below).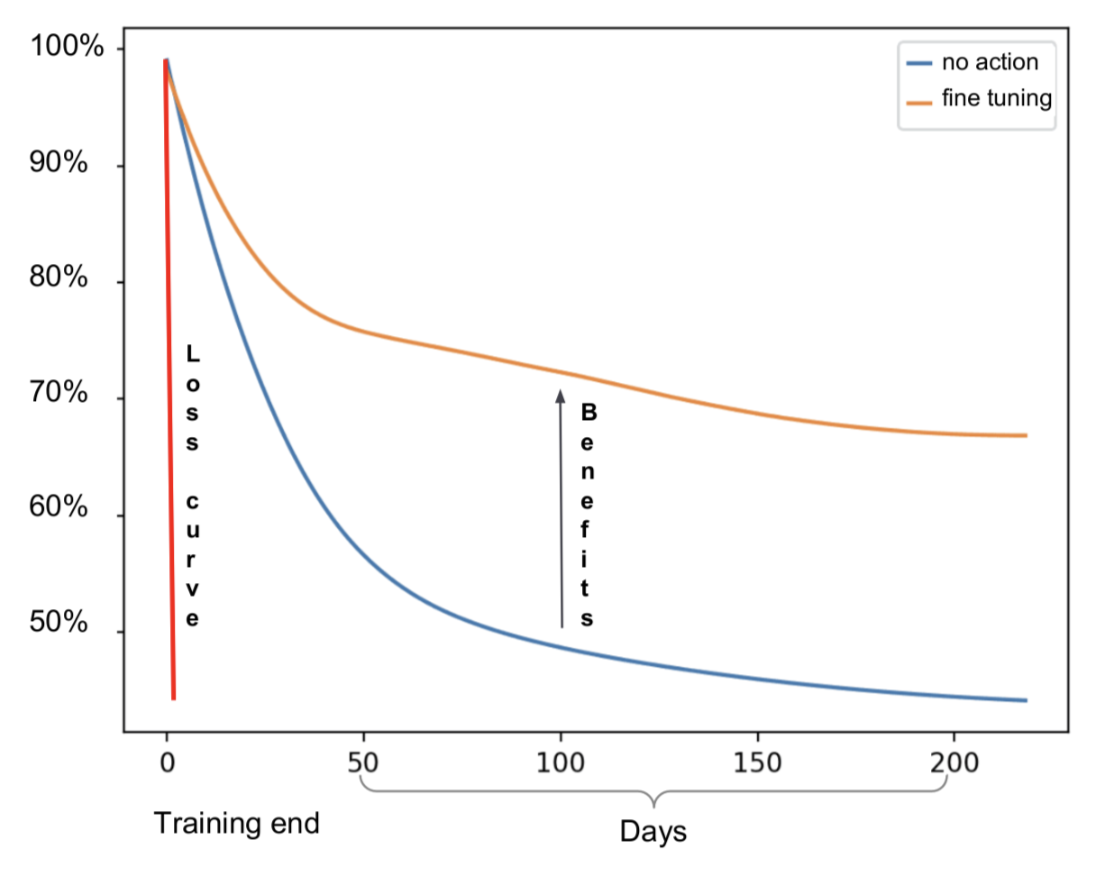 Over to you
Have you planned your digital customer up-skilling road map yet? This is a straight message: build your internal know-how before your customers start considering you as obsolete in the way you serve them!
Check out my customized solutions for customer service managers and their teams (agents).
Have great conversations.
Image credit: Unsplash.com