More than one manager have told me 'I think that we're giving away too much to some customers who don't deserve it.' You may think that that's a negative approach, but sometimes it's just the result of multiple agents feedbacks. They've felt frustrated because they've realized that some customers abuse support. As this is a thorn in many organizations' side, let's see what it exactly means and what you can do to prevent it.
The 'all you can eat' bad habit
When you purchase a service you want to know what's included in the price you pay. That's normal. While most people though just want to be aware, a small number of customers may act as in an all you can eat restaurant: 'since everything is included I can abuse it.' Want examples? Think about customers who:
Get in touch with your support team (too) many times even though they have no specific needs to do so.
Keep asking for support even upon getting the information they were looking for.
Read your marketing email with latest offers, then they start stalking you trying to snatch an extra discount.
Leverage an issue they've had to obtain what they are not entitled  (e.g. upgrading at the same price / getting refund when it's not due).
Constantly threaten to switch to competitors regardless their customer experiences.
All of the above toxic approaches affect your front line staff productivity, their morale and most of all, also your business goals.
Related: 3 frequent personalities brands adopt when it comes to digital support.
How to prevent it
As I still see many organizations underrating risks and consequences of tolerating such bad habits, let me be outspoken. If you don't measure how often your customers abuse support, you're not aware of the extra costs that weigh down your overall results – as part of your budget is absorbed by all you can eat customers! That's why I suggest you to use this check-list to detect cases, numbers and consequences in a timely fashion.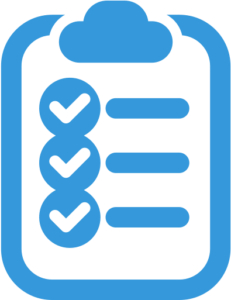 First off, define those cases that you consider unacceptable. Get inspired by the above provided examples and integrate where necessary.
Track and measure: how many cases? How often do they occur?
How much time of your support agents' is being absorbed due to these customers' abuses? .
Then analyze results. What are the concrete consequences of such abuse? How much money are you spending? How could your customer service team better se that wasted time?
Last but now least, what goals extra results with same efforts you may achieve just by stopping such bad dynamics?
Your next customer service goals
I am convinced that being fully aware of risks and opportunities is vital to successfully drive your business through these digital, ever changing times. So if you agree with me and would like to share your Digital Customer Service goals / challenges , feel free to (ab)use this short interactive video.
Have great conversations.
Image credit: Unsplash.com