Since Digital Customer Service demand is growing fasters and faster I see many organizations under pressure. In fact they have to take important decisions very quickly, so that they are afraid of making mistakes that will have an impact on business results. As standing still is definitely not the best move, what are the main challenges for customer service managers? How can you effectively deal with them?
1. Becoming 'Digital Customer Service Manager'
I'm lucky enough to having daily conversations with customer service managers working in various businesses industries and sizes. During the last 12 months many of them told me that they feel that speed of digitalization, whereas most of their pears or Directors still don't. In particular those smart customer service manager have realized the urgency of new, digital skills such as:
Integrating one or more Digital Customer Service channels (e.g. social media, online reviews, live chat, video chat, messaging).
Thus setting up specific tone of voice and customer engagement guidelines according to each digital channel's peculiarities. Which also comprises reviewing metrics (KPIs and SLAa) and integrating new ones where necessary. Consider that you may need to measure different metrics on different digital channels (synchronous / asynchronous).
Accordingly, getting their support team up-skilled with customized conversational paths in order to consistently meet and exceed customer's engagement expectations, deliver memorable experiences.
TIP: these skills are linked to short/middle term strategic decisions that have an impact on their support team; thus on customer experiences.
2. Preventing and mitigating online crisis
[Important note] This second challenge is crucial both for customer service and community / digital marketing managers. Therefore, regardless your current organizational chart, chances are you need to be prepared to recognize and identify a potential 'start of fire', especially over online
public channels
such as
social media
and
online review
platforms. Want some examples?
The check-out page of your e-commerce is not working, so that customers are unable to complete their online purchase.
One of more payment options is not providing customers with the 'transaction complete' confirmation message – so that they get worried after just a few minutes.
Your discount code is calculating wrong amounts – customers get quizzed and start questioning brand's trust.
Accordingly you need to be ready by:
Learning to detect between incident or crisis, designing ad hoc operational guidelines for each scenario (both for external and internal customers).
Building your own communication safety net focussing on situations where you need to communicate in a proactive or reactive way.
Preventing and mitigating brand reputation damages that, just like real fires, affect the business landscapes (e.g. churn and / or missed sales opportunities).
TIP: improving internal communication across-departments, as well as developing emergency procedures beforehand, is key to prevent and mitigate online crisis.
3. Managing a customer service team remotely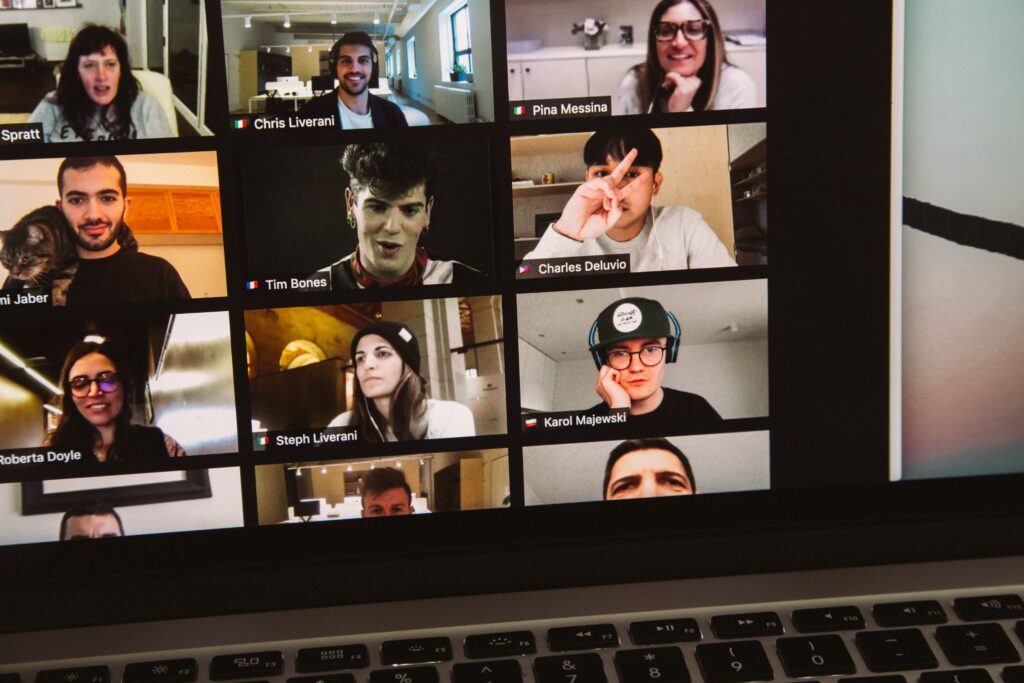 Image credit: Unsplash.com
Like it or not, Digital Customer Service implies also managing your team in a bran new way. In fact working remotely one or more days in weak generate changes in the medium term (Covid has taught us the hardest way!). Therefore as a customer service manager you need to find new ways to get your people motivated and engaged. Accordingly it's in your interest creating new ways to have deep conversations as well as feedback exchange with them – both as a team and individually. That will allow you have keep your finger on the pulse also when your team is performing their main tasks (e.g. providing customer support, handling customer's complaints, dealing with other departments to get information on behalf of the customer). More specifically you'd better be able to consistently:
Optimize your team engagement in new hybrid contexts (in the office and remotely) – keep them active! Actively engaging them, make sure that they will suggest new implementations / solutions. Otherwise people working 'solo' (aka remotely) tend to become a bit passive, expecting from you as a manager each solution. You don't want that though, uh?
Measure your customer service team's preparation to manage conversations over digital channels. Are they really good over social media as well as live chat or messaging? In my experience as consultant and trainer most of the time it's not! That's almost impossible since we're talking about digital channels having different features, thus engagement rules and customer's ecpectations
TIP: develop ad hoc competences for each specific digital support channel thanks to the DCS Personas® skill-set framework.
…And your digital skills?
Now let's talk about you and your career in customer service. Which of the above 3 major challenges it's the most urgent for you? How can you optimize time and efforts to bridge your digital skill gap? In order to respond to such challenges for customer service managers I've prepared ad hoc 1-to-1 online coaching paths named DCS Manager, Crisis Response and DCS Team. Get to know them and learn about main objectives and benefits.

Have great conversations. 👊
Image credit: Unsplash.com